Our Team
TCT West Property Management Services, LLC is a growing Property Management/Investment company serving the west valley of Phoenix and surrounding areas. We are a full service Property Management company that handles Commercial Property Management and SFR acquisitions for both large Institional investors and small scale investors.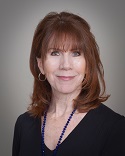 Erin Cowley
Designated Broker/Commercial Property Manager
Erin Cowley is the Designated Broker and Owner of TCT West Property Management Services, LLC. She has been in the Real Estate industry for 20 years, and in Property Management for 18 of those years. As the Broker of TCT West, Erin overseas the management of commercial offices, medical and retail shopping centers. Erin has an extensive background in banking, finance and accounting. She was a Stockbroker in San Francisco for several years, and an options trader in Oregon before coming to Arizona to start her Real Estate career. Erin has a comprehensive background in both Commercial & Residential property management and is a member of the West Valley Commercial Real Estate group as well as West and Southeast Realtors of the Valley (WESERV).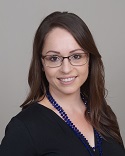 Evelyn Navar
Sales/ Assistant to Designated Broker
Evelyn Navar came to TCT West with a background in accounting. She heads the Sales Division of TCT West. Evelyn is a devoted realtor with the focus of Investor and Institutional clients. Her experience combined with her communication skills demonstrates a proven history of results.
Evelyn is also the Assistant to the Designated Broker assisting in all day-to-day functions of a busy real estate office. Evelyn received her B.S. in Business Administration from California State University, Northridge. She is a member of the National Association of Realtors (NAR) and West and Southeast Realtors of the Valley (WESERV).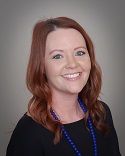 Jennifer Jones
Associate Broker/Transaction Manager
Jennifer Jones is the Associate Broker and Transaction Manager at TCT West. Her journey in real estate started as a Commercial Property Manager, where she has dedicated the last 8 years to Commercial Management. In 2020, she transitioned into the role of Transaction Manager to broaden her expertise to encompass residential sales.

In her capacity as a Transaction Manager, she provides invaluable support to our clients by proficiently handling administrative tasks throughout every phase of a real estate transaction, from contract initiation to successful closure. Over the course of her career, she has overseen a multitude of transactions, allowing her to leverage her organizational and problem-solving skills for the benefit of both our agents and clients.

As a licensed real estate agent and Associate Broker, she possess an in-depth understanding of the intricacies of the real estate industry. This insight uniquely positions me to empathize with the challenges faced by agents and enables her to proactively address and alleviate some of the stresses associated with this profession.

As a proud member of the National Association of Realtors (NAR), and West and Southeast Realtors of the Valley (WESERV), she has established connections showcasing my strong commitment to professionalism and excellence in the real estate sector.